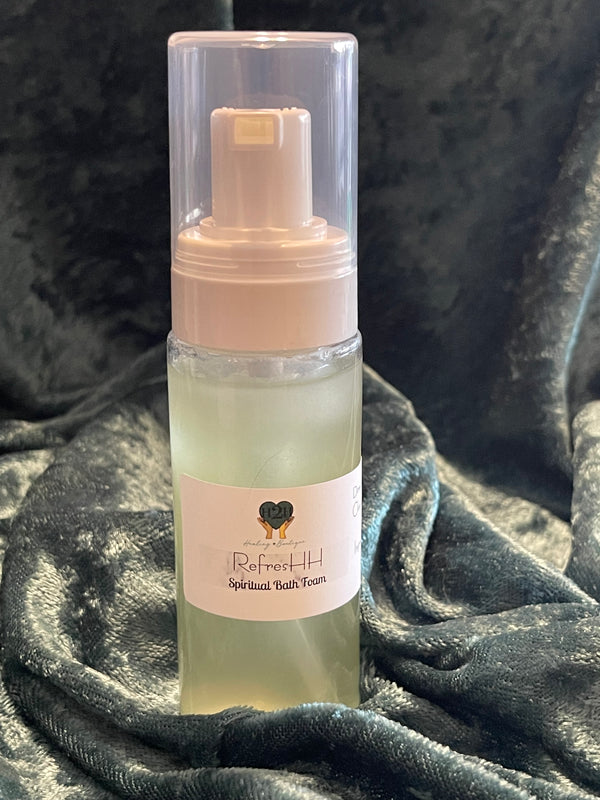 RefresHH A Spiritual Foam Wash
This product is a hit and has everyone raving about how simple it is to take a spiritual bath especially for those who prefer showers or do not have tub access! Makes it perfect for cleansing energy while traveling or other event that results in being around large crowds  
This product is lightly scented but highly charged with reiki and powerful ingredients like black walnut oil and an herbal extract from a mixture of 13 beneficial herbs and flowers. These ingredients support the spiritual powers needed to cleanse away negativity, block out any evil eyes and bring a wall of protection up. 
The perfect product for when your spirit and body needs to refresh itself and you just don't have the energy to take a traditional spiritual bath or you're wanting to skip out cleaning up herbs and flowers from soaking in a bath  
It's one of my favorite products I've created and I hope you enjoy it too!