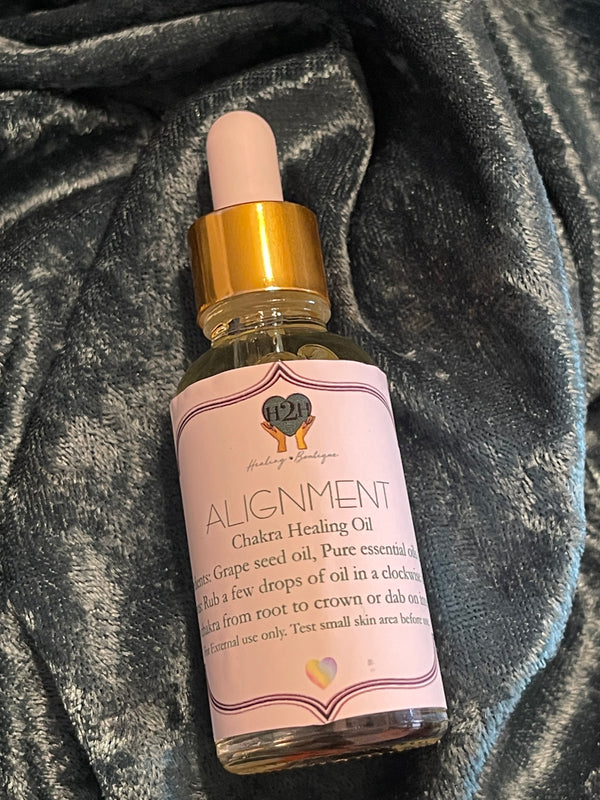 Balance the  energy in your mind, emotions and spirit using this reiki charged oil to focus on Abundance, Strength, New Beginnings, Empowerment, Beauty, Nurturing, Confidence, Creativity. Romance,  Releasing negative attachments from all your chakras and bring in blessings.
This oil healing energy is not gender specific and is about the balance of energy we all hold within us. Sometimes we need to get realigned and release ourselves from negative blocks. This oil is created to help balance these energies within to help reach a more harmonious alignment within the mind, body and soul.
The oil can be used on your wrist or on any of the chakras.  Made with grapeseed oil with essential oils and crystals. The reiki in the oil is programmed to open each chakra, cleanse, fill with the reiki light and align your energetic fields  
Root- Red Jasper
Sacral- Carnelian 
Solar Plexus- Tiger Eye 
Heart- Green Aventurine or Rose quartz 
Throat- Lapis Lazuli
3rd eye- Amethyst
Crown- clear quartz 
Some crystals/stones may vary but will still be appropriate for each chakra.